A Place to Grow in Your Career
At Kazal Fire Protection, we know our employees are our greatest asset. We believe in providing opportunities for growth and advancement within the company. From NICET certification to our innovative apprenticeship program, opportunities for career progression are always available. In fact, many of our leadership team members began their career with Kazal by working in the field!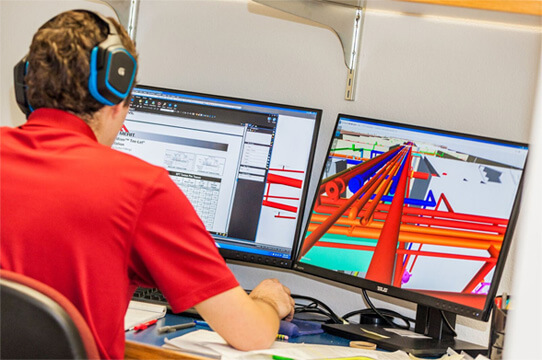 Teamwork: Building Virtually
Kazal Fire Protection is an experienced participant in the Building Information Model (BIM) process. Using three-dimensional design and multiple-discipline coordination, buildings are completed virtually before a shovel ever hits the ground. These innovative collaboration efforts eliminate coordination issues and save both time and money.